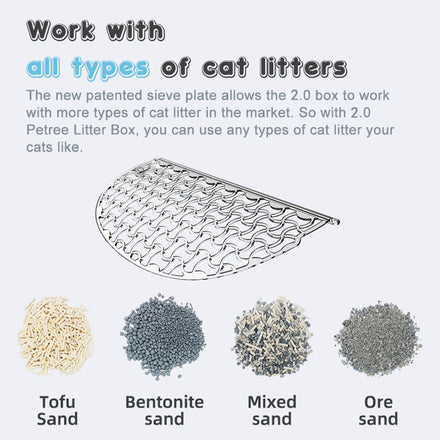 About Petree Automatic Self Cleaning Litter Box
Enjoy the freedom of never having to scoop litter for your cats again! Petree Litter Box contains a gravity sensor at the bottom of the device, which can accurately detect the presence of cat litters. Our sifting system can also separate waste and clumps with clean litter and deposit waste into our litter drawer.With the automatic gravity sensor technology, Petree Automatic Self Cleaning Litter Box can clean up litters and keep your room odor free.
How To Use The Petree Litter Box
1. You need to put litter in the litter box first before you start initiating the machine.

2. Only cats that are 3 month older can use Petree Litter Box.

3. After you clean up the dumpster, you need to reset the machine to restart.

4. Don't put anything on top of the litter box to avoid misguiding the gravity sensor
30 Day Money Back Commitment
Petree Litter Box understand changing litter box can be a challenge both for you and your cat. Therefore we give you 30 days to try Petree in your home. Should you or your cat not satisfied for any reason, simple ship it back for the refund.
Video demo
See how Petree helps to clean cat litter automatically.
Petree Review
Real Review After Using Petree Smart Litter Box For 3 Months

The biggest change after raising a cat is that every time you travel, you will feel sorry for the cat. There is basically no need to worry about diet. Without a feeder, you can add more pots of water and food to solve it. Only shoveling shit is the biggest problem.

Of course, you can ask family and friends to help. Generally, you go out 10 days, and the other party can come 1-2 times, you are very grateful, but in fact, the toilet is still a little dirty for the cat. If the number of times a friend is asked to increase, then I am embarrassed to speak.

Therefore, in order that our cats would not be too uncomfortable when we were traveling, our door was determined to equip cats with an automatic cat toilet......
Black Friday Sale: Save $50 use code: BFCM50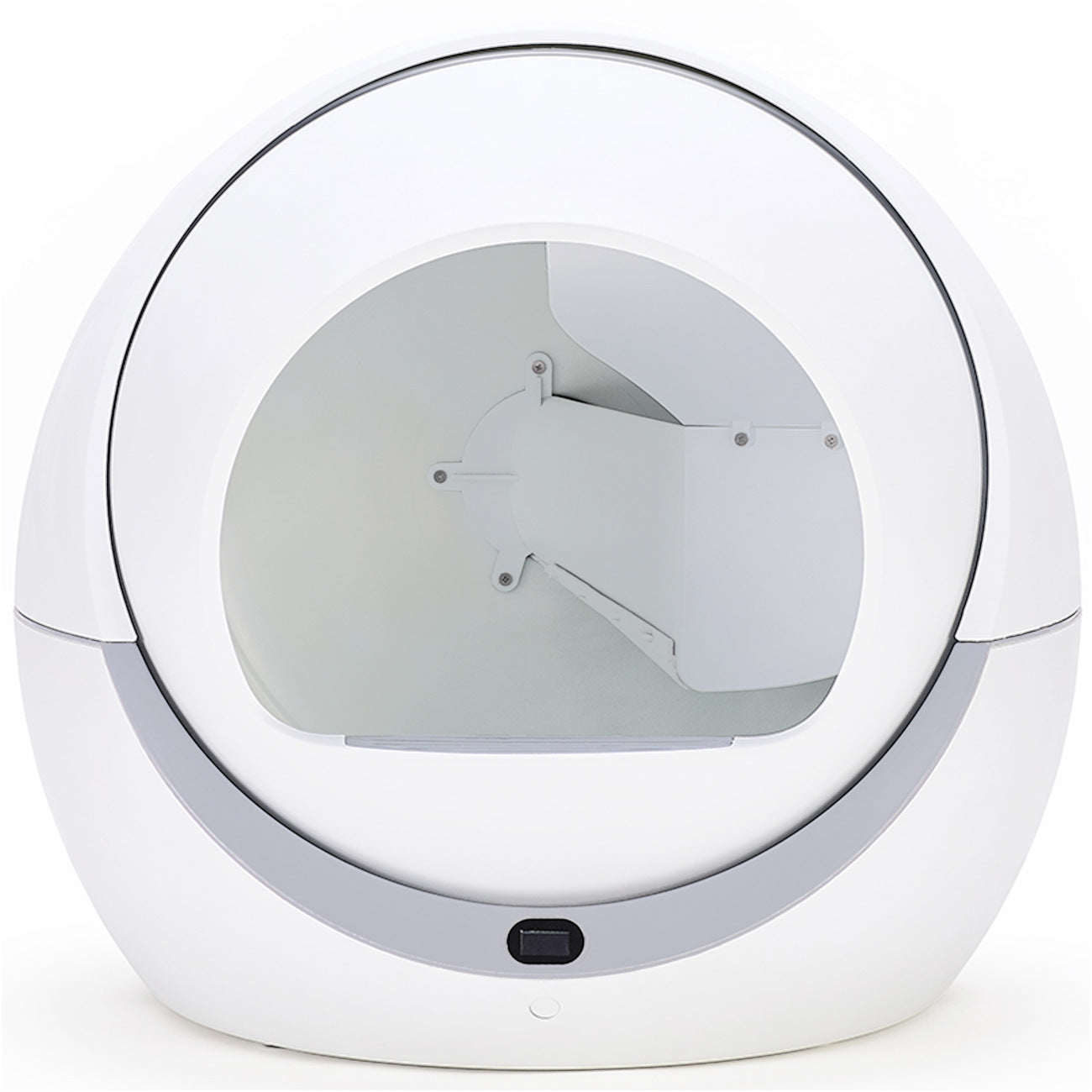 Petree Litter Box is the highest-rated, automatic, self-cleaning litter box for cats. Never scoop cat litter again while giving kitty a clean bed of litter for each use. The Automatic Self Cleaning Litter Box comes with a 30-day money-back guarantee + 12 month warranty
Let customers speak for us