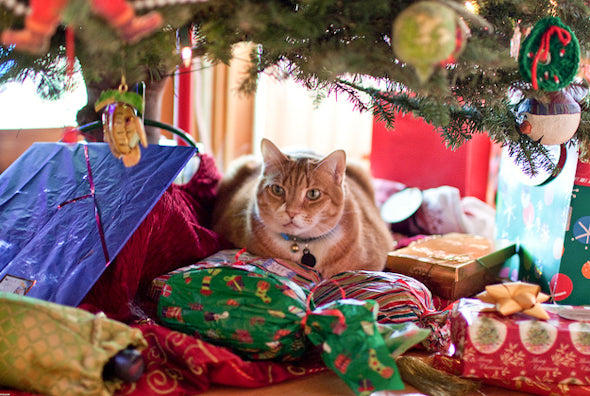 Every Christmas your cat probably lays around as the family opens Christmas gifts. Well our divine feline would surely appreciate if they were treated this Christmas! Petree has 5 awesome Christmas gifts that is sure to make any kitty "purrrrr-fectly" happy on Christmas!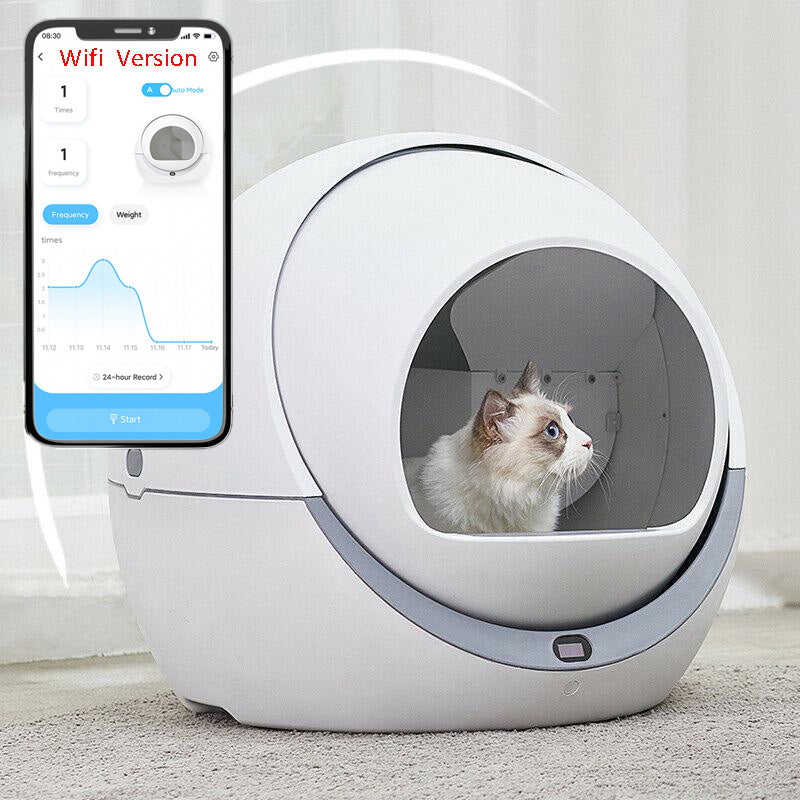 The Self Cleaning Litter Box cleans in just seconds without scooping. Inside the litter box there is a unique patented grill that separates out the clumped waste, depositing it into the pullout tray. The Large Litter Box is great for big cats or for multiple cat households. 
Wi-Fi version Petree 2.0 Automatic Cat Litter Box is upgraded so you can fully control and monitor the litter box using your smartphone! Petree Litter Box comes with a 30-day money-back guarantee + 12 month warranty. 
Features:
Waste collects in the pullout tray for quick, easy disposal

Effectively controls dust and contains odors

Ideal for big cats or multiple-cat households

Ships in Certified Frustration-Free Packaging

Easy Assembly

Easy to use

Patented Grill separates clean litter from waste

Self Cleaning
Specification:
Product Name : Petree Litter Box
Material : PP resin
Weight : 7.5Kg
Voltage : 12V
Motor power : 5W
Dimension : 24.5×23.1×13.7in(62.4×58.7×35cm)
Max Weight Range : 44lb
Max Cat Litter Quantity : 8.8lb
Precision : 0.011lb
Trash Bin Capacity: 4L
Ideal for big cats or multiple-cat households, this large roll-away litter box quickly self-cleans, while controlling dust and containing odors. The self cleaning litter box also helps save money. Your cats will love it!
For the lowest price, view more>>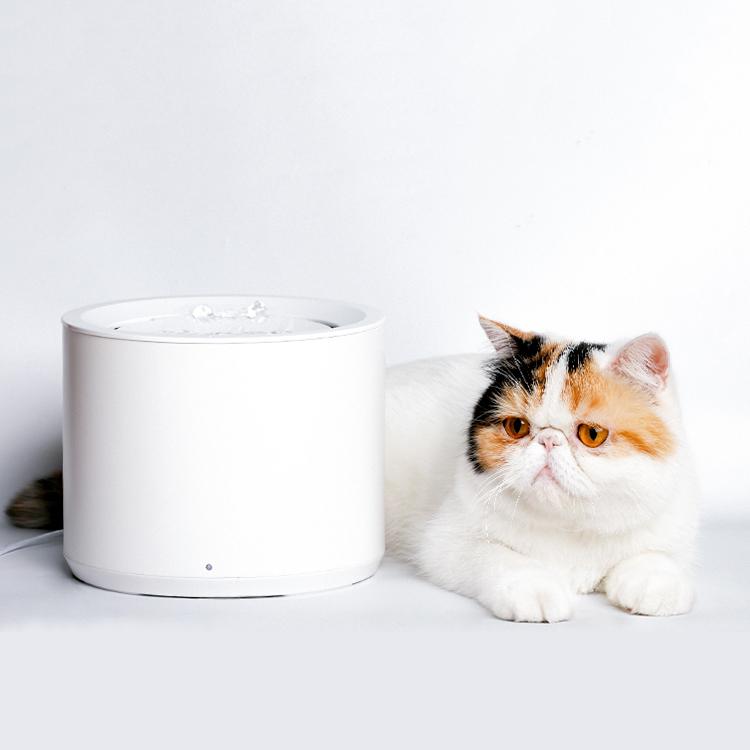 Typically cats are afraid of water but they very mesmerized with these Petree Automatic Cat Water Fountain Dispenser.

The Petree Automatic Cat Water Fountain Dispenser make water cleaner by four layers of depth filtration and 365° fully purification. There is also anti-dry protection. It will be automatically power off when water shortage. Water is at the top and bowl mouth is inclined, which is easy to drink. Totally waterproof and safe.

The Petree Water Fountain (Upgraded UV Lamp Version) is a favourite of cats as the running water keeps them very interested and makes them drink more water than they typically would drink.
Features:
98% Sterilization Rate: With the inbuilt UV Lamp, it effectively remove bacteria, parasites and other pathogens in water.
Mute Upgraded to sleep level mute experience
Waterproof Body:

 

The body machine could be washed directly without electric leakage by plugging the sealing plug before cleaning

Scientific Drinking Angle

: The inclined design can easily wash away floating hair and dust, and avoid wet chin at the same time

Light Reminder for Water Shortage

1.8L Super Large Capacity

Deep Quadruple Filtration

: Four fine filters are used to effectively remove chlorine and heavy metal elements
Safe and Convenient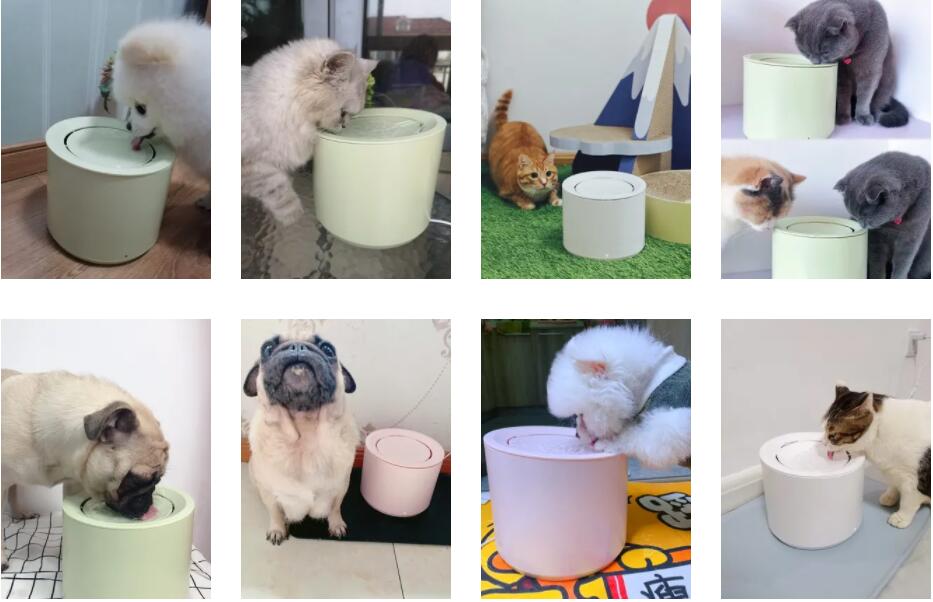 3. Ultra Soft Plush Pet Bed Winter Donut Cat Bed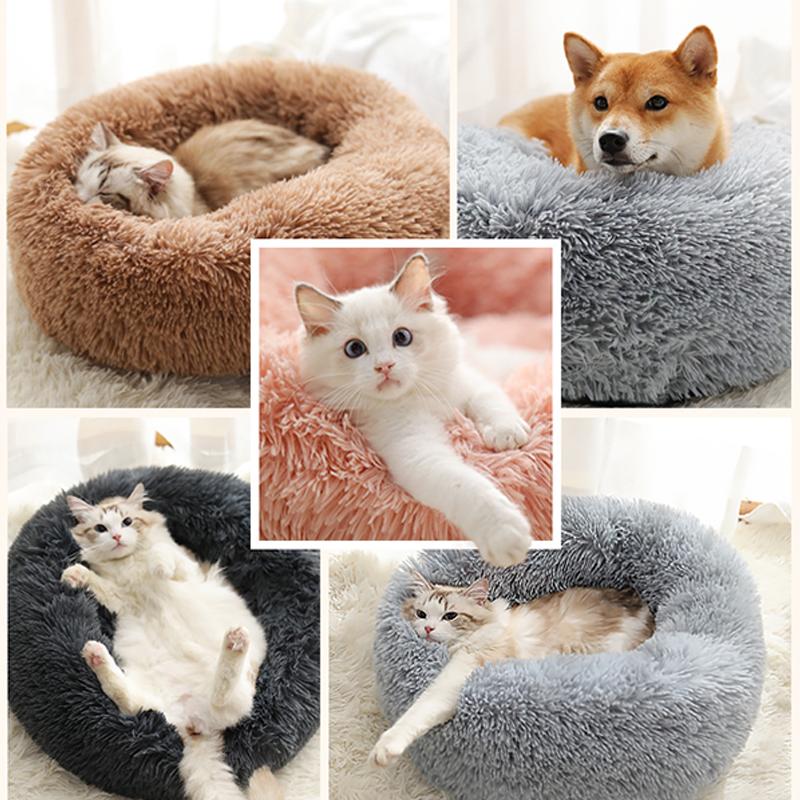 SUPERIOR COMFORT – Made of 92% of luxurious faux fur & cotton & polyester filler that the super-soft filling offers joint and muscle pain relief, while the raised rim provides head and neck support for deeper sweet sleep for your cats.

EASE ANXIETY – The raised rim creates a sense of security, which activates the nervous system in a positive way to allow your cats & dog to calm down faster, restful sleep for improved behavior and better health.

LUXURY DESIGN –This fluffy cat bed calming can be a great addition to accommodate the design of any home, perfect for any room's decor! Water-resistant and non-skid bottom: This calming pet beds for indoor cats & dogs has non-skid dirt-resistant bottom keeps them in place for worry-free placement on smooth tile and hardwood floors in the home/living room.

EASY TO CLEAN/MACHINE WASHABLE – A large number of the cat beds have been tested safe processed in the washing machine or dryer (machine wash, gentle cycle. Tumble dry, low heat).
4. Vetreska Pet Carrier Bubble Suitcase
Description:
In case of rough and bumpy roads, it is recommended to use the handle on the top of the box to lift the cat bag for walking.
The weight of the non-card bubble box is lighter than most cat bags on the market, and it is easy to carry.
The box size is: 42cm×23.5cm×47cm. When the width is close, the length and height are larger than most cat bags on the market.
Can accommodate pets under 9 kg to maintain a comfortable posture, turning around or moving easily without stress.
The non-card bubble box is designed with two rows of vents with a diameter of 30mm on the top.
There are 8 small interactive windows with a length of 115mm, which can be extended into half a hand to comfort the cat, to ensure that the cat can breathe freely as much as possible.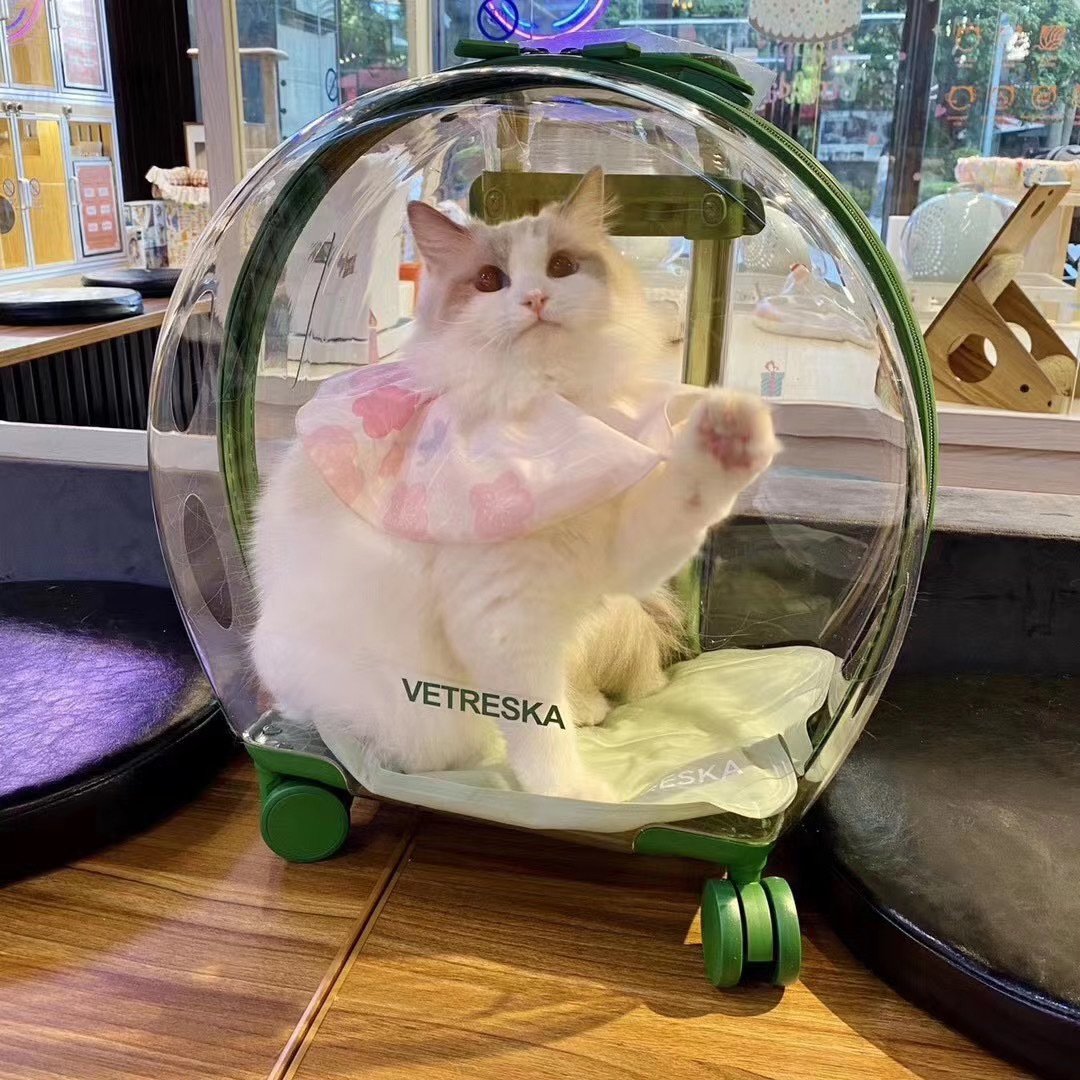 This Bubble Suitcase is very suitable for winter, take your cat on a happy Christmas trip!
5. Interactive Toys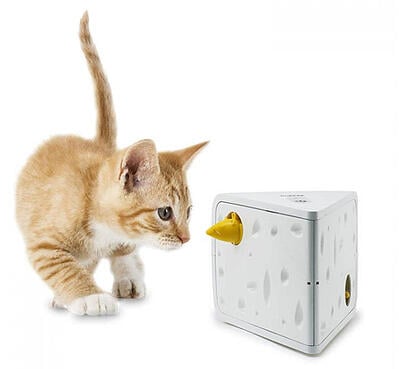 If your cat needs some solo playtime, then this Interactive toys, like the FroliCat Cheese Teaser, are just what they need. These battery-operated toys encourage your cat's hunting skills by moving, spinning, and ducking.

Your cat is a natural predator, so let them flex their hunting skills with these fun, fast-moving toys. All toys come with a timed automatic shut-off to encourage your pet to take a break after a vigorous play session.
Description:
Two mice play "peek-a-boo" on either side of cheese block
"Play While You Are Away" mode provides surprise playtimes for cats
Promotes activity & hunting instincts
Timer automatically shuts off after 15 minutes in normal play mode
Rubber feet prevent slipping
Don't leave your cat in the cold at Christmas. Toys are attractive to children at any time. Take action!
-----------------------------------
Our cats are family, and sharing the holidays with family is a big part of what Christmas is all about. We love sharing our festive traditions with our pets and we love to spoil them even more.  No matter what kind you prefer for your cat, you'll be sure to find something in this article(5 Awesome Christmas Gifts) to make your cat's holidays a little merrier!